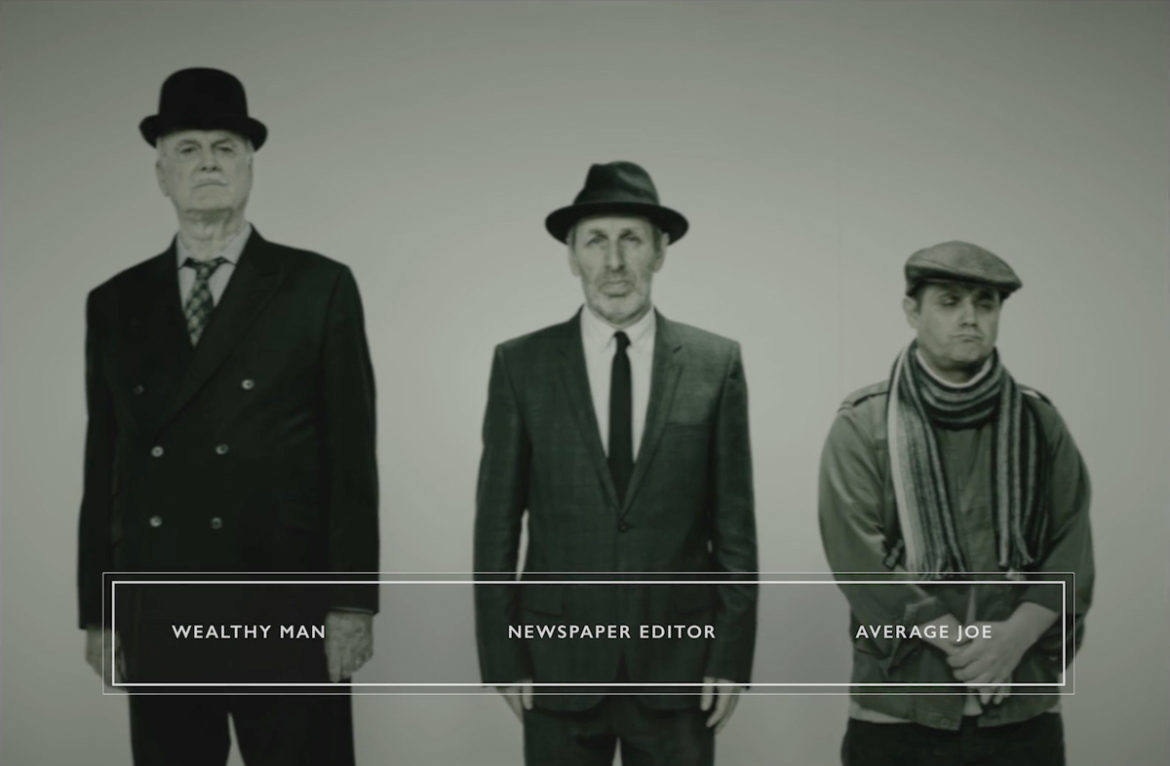 John Cleese has recreated the classic sketch in which he plays an upper class gent who looks down on the middle and lower classes.
In the original sketch, first broadcast on The Frost Report in 1966 and written by Marty Feldman and John Law, Cleese appeared with Ronnie Barker and Ronnie Corbett. In this new version he co-stars with comedian Ian Stone and actor John Alford.
The sketch has been made for Hacked Off, the organisation campaigning for a free and accountable press, in support of Section 40. The Government is poised to make a decision on whether or not to provide guaranteed access to justice for victims of libel, harassment and intrusion. The new sketch explains what this means.